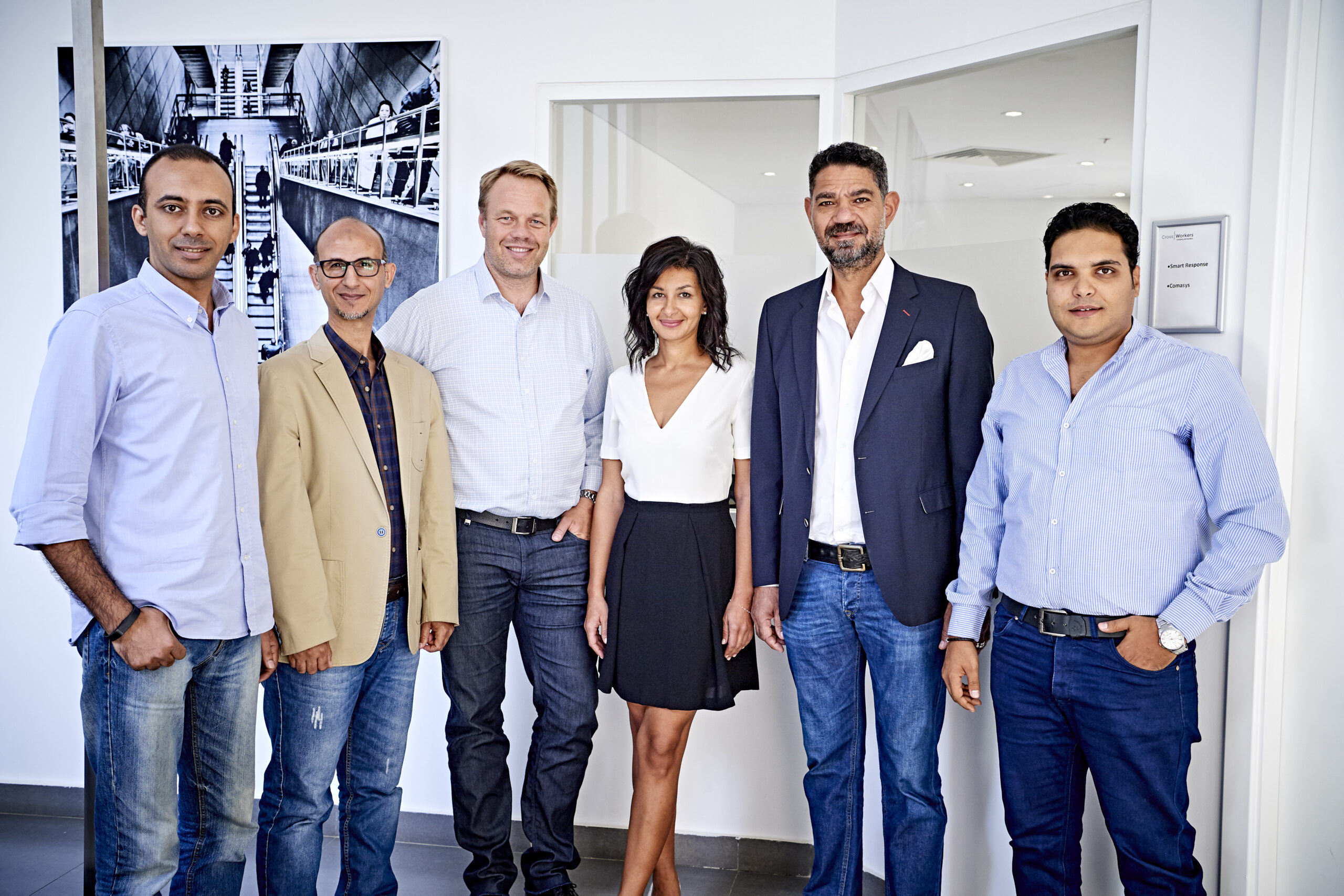 Work Environment @ CrossWorkers…
To begin with, a work environment plays an essential role in any business success. There
are many important factors that contribute to a healthy and successful work environment.
At CrossWorkers, we are trying to focus on those factors in order to offer the best work
environment with an outstanding experience for our employees.
First of all, factors like communication, appreciation, and spreading positive energy and
encouragement are highly important in any working environment in order to strengthen
the link and relationship between employees, and between top management and
employees as well. Moreover, they can have a great impact on employees' performance
and the quality of work being done.
Second, having a stable work environment is very crucial to many employees, especially
those who have responsibilities and bills. So, by having a clear development plan in
addition to offering a well-defined and professional career path, always make our
employees feel safe and secure at Crossworkers.
We understand you. We care for you.
Policies and Procedures
"When policies and procedures are not documented, or when they are inaccessible,
incomprehensible, or difficult to use, the consequences for organizations can be very
serious. Both safety and security can be compromised" -Deborah Kenny
CrossWorkers' policies and procedures are for the good of the company, the employees,
the developers, and the clients. They provide a roadmap for everyday's operations.
As mentioned, we took good care of our employees by providing flexible hours and
flexible attendance time. Also, CrossWorkers offers raise percentages and promotions for
the hard workers, and very rewarding salaries compared to other companies. Moreover, a
clear, well-defined contract makes our employees safe and satisfied from the very
beginning. Even the termination process and the notice period is well organized.
Furthermore, making ongoing evaluations help us monitor and improve our policies and
procedures and always be up to date. Finally, CrossWorkers is well known for its
exceptional management and hr departments, and definitely if you are searching for a
friendly environment, it's CrossWorkers.
CrossWorkers and decision making
Crossworkers' CEO and team leads are always focusing on making the right decision at
the right time, as they encounter many situations everyday that need quick and precise
decisions. During the pandemic for example, they succeeded to keep everyone safe and
maintain the companies' success by allowing employees to work from home, providing
all the necessary facilities in order to do so. Another example can be, the decisions
concerning the titles CrossWorkers give to their employees. They believe that age is just a
number and senior titles for example can be given to those who deserve it regardless of
their age. Also, the working process in general is well organized and carefully enclosed.
Lastly, CrossWorkers concentrate on embracing diversity, encouraging startups, and
taking many factors into consideration before making any decision.