DANISH-EGYPTIAN MANAGEMENT AND
COOPERATION
Who we are
Crossworkers Story
Crossworkers is a software offshoring company, providing European clients with professional Egyptian developers. The company is in business since 2009, providing excellent services within the offshoring software development.
The headquarters are in Copenhagen, Denmark and the Offshore Development Center is located in the Fifth Settlement, New Cairo. Our other branches are in Sweden, Norway, Finland, Switzerland, UK, Germany and lately Bahrain.
Crossworkers is always creating and developing an excellent offshore environment for the developers in Cairo. We know the challenges of collaboration across cultures and with simultaneous development of IT in various locations in the world – we also know how to eliminate these challenges and take full advantage of the many opportunities with offshore development.
Crossworkers provides facilities and helps ensure that employees are motivated and understand the European culture, so that they can perform a good and effective job.
Mission
We supply European customers with highly motivated and skillful resources delivering high quality work at a competitive price.
Vision
To be the preferred Offshoring partner within IT and software disciplines while creating loyal customers.
OUR VALUES
DYNAMIC
ORGANIZATION
At Crossworkers, we live by our human resources and the way we manage them. It is therefore we have a shared set of values.
• We always act professional internally as well as externally
• We face challenging task with commitment
• We have the courage to innovate, take steps, and explore
• We take pride in what we do, whether large conquests or little things
• The bottom line for us is Humanity looking at ourselves as a whole individual
Finally, we believe that it is our main responsibility to create the optimum environment for our employees, through which they will develop and grow
THE LEADERSHIP
MEET CROSSWORKERS' MANAGEMENT
Hans Henrik is CrossWorkers' CEO and founder. He is at the forefront of the business and headquartered in Copenhagen. He is the entrepreneur that makes ideas work while at the same time keeping a strategic focus. He has many years of international experience within IT, recruitment and HR.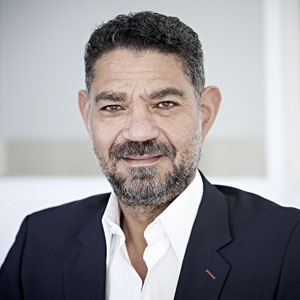 Fouad is a partner in CrossWorkers and head of CrossWorkers' production office in Cairo. In addition to day-to-day management, he is deeply committed to the further development of CrossWorkers, where he contributes with his longstanding experience in international sales and marketing.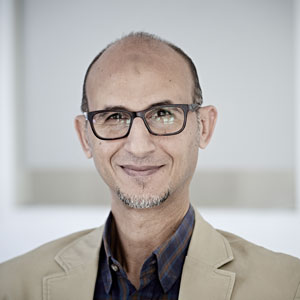 Osama is the Technical Director of CrossWorkers in Egypt and simultaneously is responsible for our service delivery managers, who continuously ensure that our large IT organization thrives and receive the professional feedback they need.

Omnya is our Recruitment Manager. She is responsible for the recruitment in Cairo for CrossWorkers' European customers

Ahmed is our Finance Manager. A hard worker and knowledgeable caliber, who added a great value to CrossWorkers.